Dr. Jamie Fettig's Biography
Dr. Jamie Fettig DC, CBP, CBI
Chiropractic Physician,
Certified BodyTalk Practitioner &
Certified BodyTalk Instructor
Author of The Creators Manual For Your Body
Dr. Jamie is committed to serving people and has the knowledge, intuition, understanding, skill, and heart for reaching out to people. He is a student of life, always continuing to deepen and expand his understanding, knowledge, and awareness of life.

Dr. Jamie has been in practice for the last five years successfully helping people with symptoms, dis-eases, finding true health and enhancing the quality of their life expression & experiences.
This Book is an expression of my 20 plus years of experience and what I think are the key pionts to being well. What it takes to actually be healthy and well naturally, with out extra effort or struggle.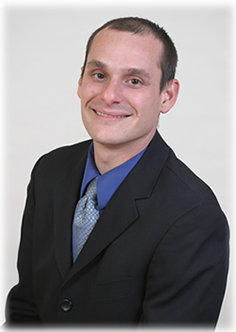 DR. JAMIE FETTIG DC, CBP, CBI
311 W. BOWEN AVE.
BISMARCK, ND 58504
PHONE 720-279-4585

E-MAIL DR @ HEALTHYHUMAN.ORG
WEBSITES
www.Bazuji.net
www.healthyhuman.org
www.TheCreatorsManual.com

PROFESSIONAL EXPERIENCE
12/2004 - My Natural Health Book Became National Best Seller

08/2002 - Present Taught BodyTalk Seminars to Natural Health Care Practitioners around the world

04/2002 - Present Landmark Forum, Advanced Course, SELP, CAP, ILP, Wisdom Unlimited Course, and Introduction Leader for Landmark Education

11/99 - Present Café of Transformations Chicago, IL Holistic Doctor of Chiropractic and Business Owner Certified BodyTalk Practitioner and Instructor

7/99 - 10/99 The Way to Optimal Health Northbrook, IL Chiropractic Intern

10/98 - 7/99 Palmer College of Chiropractic Clinics Davenport, IA
Chiropractic Extern Participated in the Clinic Outreach Program providing chiropractic services to people who could not otherwise afford care Selected and participated in the International China Abroad Trip by working in a traditional Chinese hospital for six weeks
EDUCATION
6/95 - 10/99 Palmer College of Chiropractic Davenport, IA
Doctorate of Chiropractic
Over 2,500 hours in additional seminars around Health and Well Being
9/93 - 6/95 North Dakota State College of Science Wahpeton, ND
Associate of Arts Degree " Deans Honor Roll 1993-1995 " 3.85/4.0 Overall
CERTIFICATIONS
Licensed chiropractic physician in Illinois
Certified BodyTalk Practitioner and Instructor
National Board of Chiropractic Examiners Part I, II, & III
INTERESTS Serving others, spiritual growth, learning, and having fun
For further information or questions contact
Dr. Jamie Fettig at 1-800-615-7606
My angle is promoting my book. The Creators Manual For Your Body
My Book will be available in November, and I am getting people to sign up for my newsletter and give me their email address. For the release of my book, I am goign to send people an email about purchasing it. And if they purchase it as per my email, they will get a bunch of Free stuff along with my book.
Which in turn I believe will solve the health care crisis in America.